Improve your business performance
With our technology partners, C3Tek offers the best-of-breed unified communications service which enables the user to collaborate in real-time with their peers from any PC or mobile communications device. Email, IM/chat, desktop sharing, and video conferencing are all integrated into one easy-to-use centralized application.
Benefits of Hosting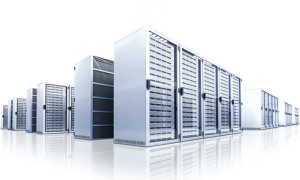 As technology grows more sophisticated and IT departments are asked to do more with fewer resources, the hosted software model is becoming a preferred deployment option for many businesses. This approach proves to be more cost-effective than traditional alternatives as it requires no hardware investment and no additional IT resources. Over are the days of complex deployments and high upfront and maintenance costs: hosted software are quick to deploy and come at a fixed price per user per month. Additionally, your business-critical applications are no longer subject to in-house

Reliability
We offer a 99.999 % uptime service level agreement. Our multi-million dollar infrastructure includes datacenters featuring Dell, EMC and Cisco hardware and multiple connections to Tier-1 Internet providers – assuring high availability and the fastest round trip for your email.
Migration
C3Tek's commitment to our customers doesn't end with the initial sale. Our migration team use hassle-free, proven migration strategies tailored to fit your business needs. It requires the bare minimum from you as we provide an unmatched expertise to guarantee a safe and hassle-free transition for you and your users.
Customer Care
Our technical team uses state-of-the art tools to manage, identify, and proactively resolve service issues when they arise allowing us to provide maximum network efficiency and quality of service for our customers.